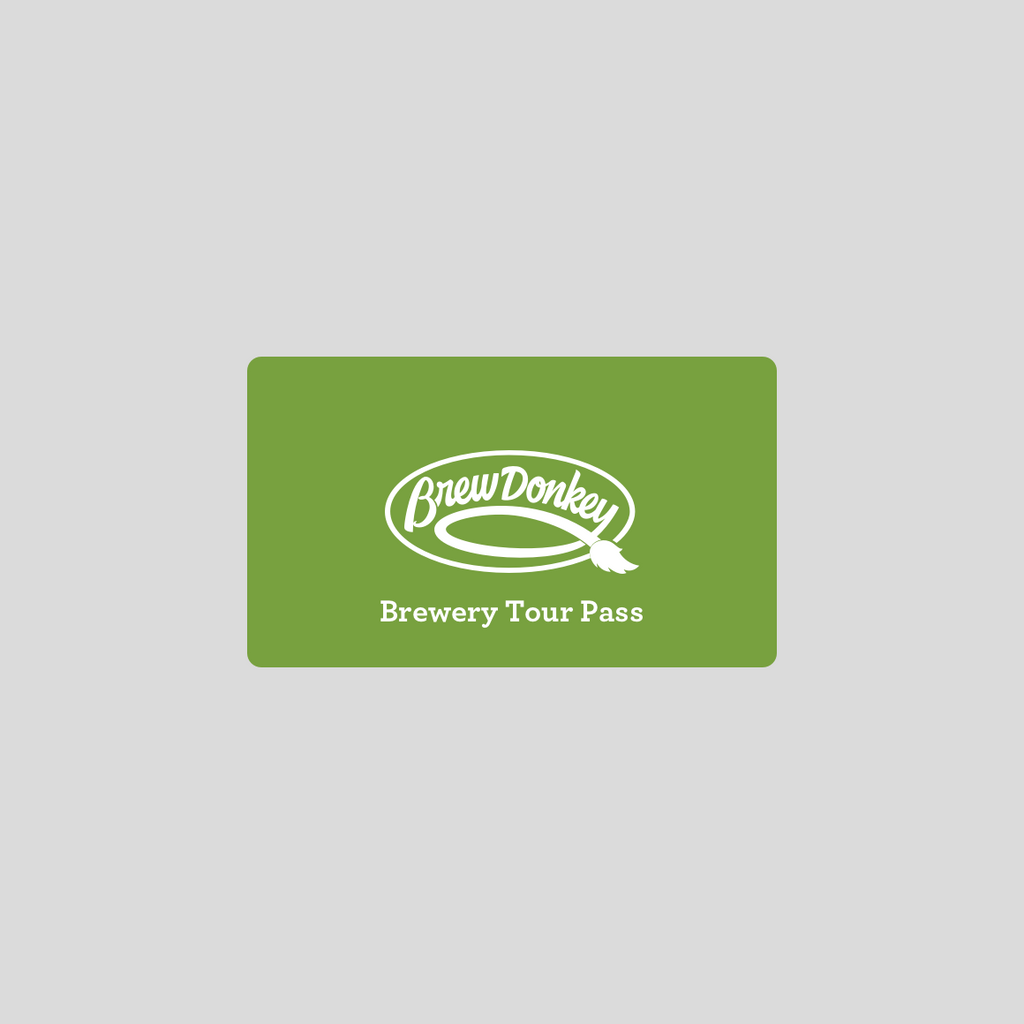 Brewery Tour Passes
The easiest way to give the gift of a craft brewery tour. 

These passes offer the most flexibility and convenience in giving the gift of a brewery tour.  
With each pass purchased, you will be emailed a 16-digit code for the value of the card. This is a Gift Card so any unused value it still usable for other tickets on the same trip or future tours on Brew Donkey's website. 
The recipient can use the 16-digit code whenever they want, for any tour at their leisure on our website. NOTE: Gift card and Tour Pass balances cannot be used to buy beer during a tour.    
The codes provided for each pass have the following value:
Express Tour Pass - $83+tax ($93.79)
Tour Pass - $98+tax ($110.74)
La Belle Brew-Mance Tour Pass - $103+tax ($116.39)
Rally Tour Pass - $110+tax ($124.30)
Western Libations Tour Pass - $113+tax ($127.69)
Sip, Axe & Relax Tour Pass - $123+tax ($138.99)
THE ABOVE PRICES REFLECT 2023 PRICES FOR YOUR GIFT-GIVING CONVENIENCE 
*The difference between gift cards and tour passes: both items are monetary gift cards with no expiry date or fees associated. Gift Cards are in $25 increments for gift-giving convenience. Tour Passes are set at the price of our tours including taxes.